Birthname:
Dopey
FTL Persona:
Dopey
Storybrooke Persona:
Unknown
Nicknames or Pseudonyms:
Born:
Hatched from an Egg in FTL
Death:
Alive
Last Seen:
In Dreamy Episode
Characteristics:
Dopey
Memorable quote(s):
| | | |
| --- | --- | --- |
| Topic | Fairy Tale Land (or other world) | Storybrooke (or Our World) |
| Spouses | None | None |
| Significant Other(s) | None | None |
| Children | None | None |
| Occupation | Miner | None |
| Sexual Encounters | None | None |
Major Mysteries or Questions:
Dopey
Dopey is one of the Seven Dwarves that live with Snow White. His Storybrooke counterpart was seen in the episode Dreamy.
Played By:
Jeffery Kaiser
Twitter
facebook
IMDb

SW7_PC2

Head Admin





Posts

: 2120


Join date

: 2012-06-05


Location

: Oklahoma



We all know that the Once Upon A Time set is a love fest. Must be something in the water. But did you know that two of the crew recently got married?
Tomorrow, Sept 18th, 2012, Once Upon A Fan talk to Jeffrey Kaiser (Dopey) and Cayley Giene (Prosthetics/Make-Up) about life on the set and finding love amongst the magic.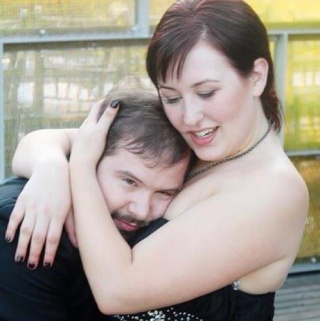 Anyone with a Twitter account, FB page, etc, wish him well!! Very happy for our Dopey! Congrats!

---
Permissions in this forum:
You
cannot
reply to topics in this forum