Page 2 of 2 •

1, 2

IS THERE REDEMPTION FOR REGINA?

Name:
Regina Mills/Evil Queen
Memorable quote(s):
"You don't know what insubordination means do you"...."It means your grounded."
"Since when do I care about anyone else's happiness but mine?"
Evil Queen
Evil Queen is a beautiful, terrifying woman who carries herself with awful menace. She is the mortal enemy of Snow White and Prince Charming. Determined to have her vengeance on all the inhabitants of Fairy Tale Land, the Evil Queen is willing to do whatever it takes to destroy their happy endings.
She uses her dark powers to enact a curse on the land, one that sends all of its inhabitants, "somewhere horrible. Absolutely horrible. A place where the only happy ending will be mine." A place where nobody but the Evil Queen will have any recollection of who they are or how they arrived. A place void of hope. A place that sounds eerily similar to Storybrooke, Maine.
Regina Mills
Regina is the mayor of Storybrooke and Henry's adoptive mother—responsibilities she has been balancing, without help, since she adopted Henry as a newborn. Despite the demands of her job, Regina is an extremely attentive mother to Henry. At times, though, she can be a bit overbearing. This is especially true whenever she crosses paths with Emma, Henry's birth-mother, with whom she makes no effort to play nice.
Upon Emma's arrival in Storybrooke, Regina senses the very real threat she presents to her relationship with Henry and immediately takes action to run Emma out of town. Nothing is too drastic for Regina, who seems able to mobilize the entire population of Storybrooke to hassle Emma during her stay.
Regina endeavors to project a calm, cool and collected appearance, but there is a dark, tempestuous side to her that lies just beneath her Step-ford-manicured surface. Barely. Perhaps that's because, in Fairy Tale Land, she is actually the Evil Queen.
Played By:
Lana Parrilla
Twitter
Facebook
IMDb
"'Mirror mirror on the wall, who is the most wicked character to play of all?'... It's always been a dream to portray archetypal villains! Developing both the Queen and Mayor Regina, whose sinister complexities are most compelling and yet thrilling to perform, has been quite an exciting journey! These are two women you are going to love to hate!"
Last edited by SW7_PC2 on 12/9/2012, 5:19 pm; edited 2 times in total

SW7_PC2

Head Admin





Posts

: 2120


Join date

: 2012-06-05


Location

: Oklahoma



First one Lana on GMA, where they didn't do her justice! But she is gorgeous anyways, the interview was just weird and I felt like they were rude to her a bit, like she ISN'T a big deal!
Next ones are from Live! With Kelly & Michael, MUCH BETTER!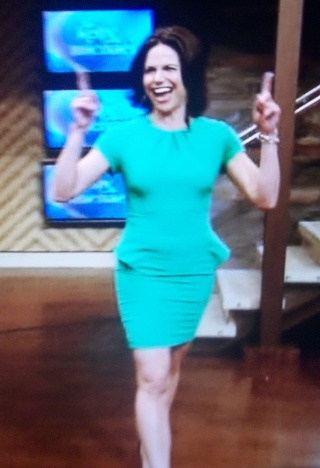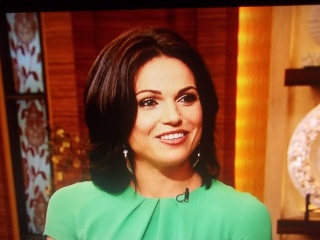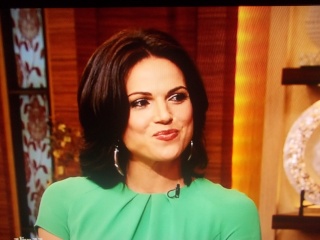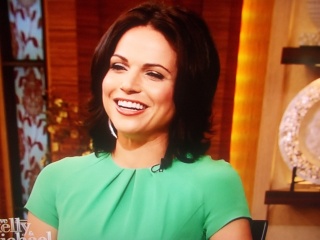 Page 2 of 2 •

1, 2

---
Permissions in this forum:
You
cannot
reply to topics in this forum